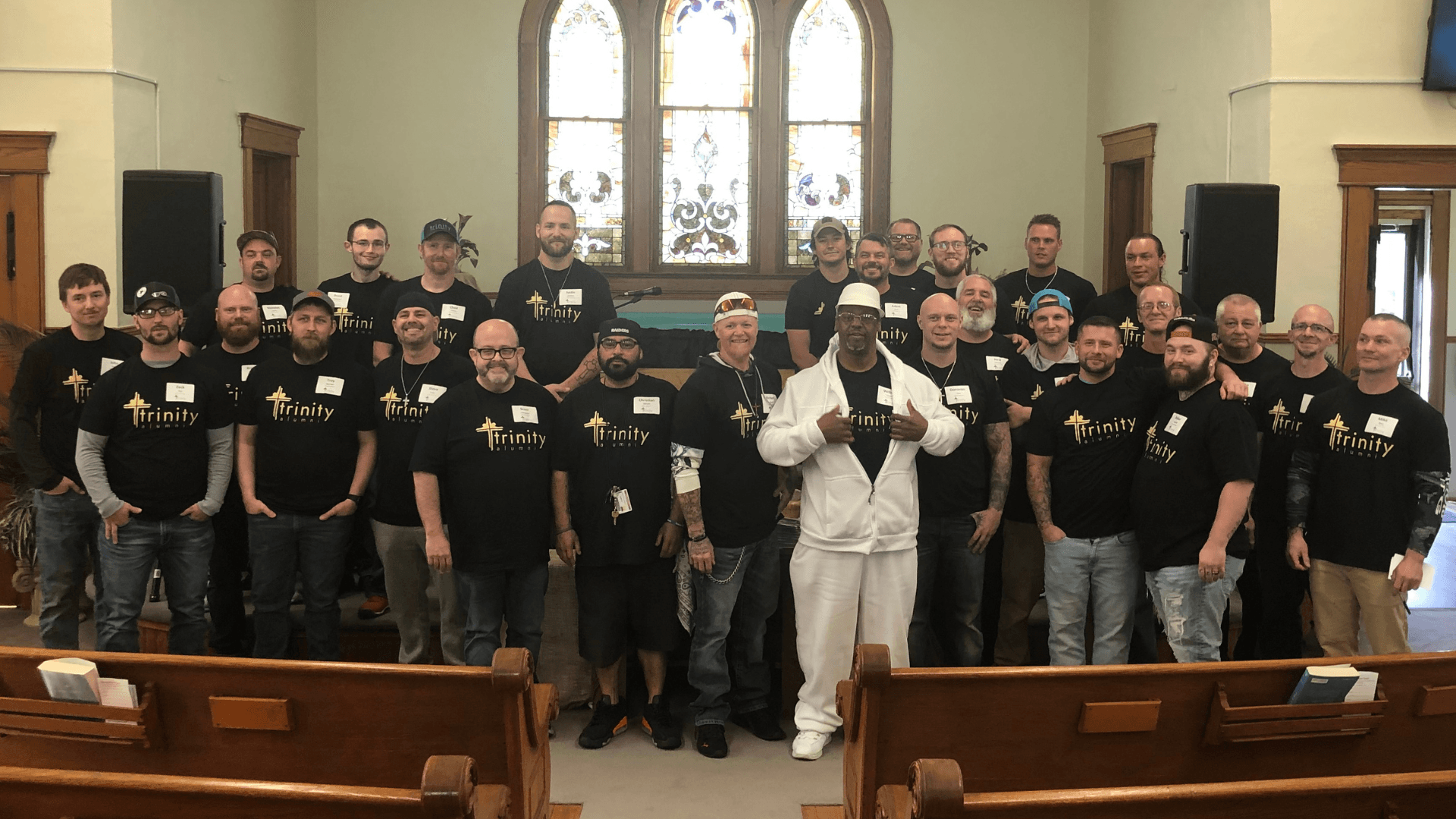 Who We Are
Trinity is deeply committed to the men we serve, their families and the community. Transforming lives in a world of addiction.
What Trinity Life Ministry Provides
Trinity Life Ministry is a redemptive community that brings hope by transforming men's lives and reconciling their families through the power of Jesus Christ. Trinity Life Ministry has been ministering to those trapped in addiction since 1985 (38 years). We are a Christ-centered, faith-based, non-profit ministry. Trinity is a 12-month residential life transforming ministry for men 18 years and older.
Hope, Understanding, Compassion

Housing, Meals, Community

A New Beginning
"At Trinity I felt love. I actually felt that these people not only care about me, but they literally want to see me succeed."
Adam Winn, Former Resident Turned Coach
Frequently Asked Questions
Can't find the answer you're looking for? Reach out on our contact form.
Are you a recovery program?

Trinity Life Ministry is a 12-month, faith-based, Christ-centered ministry. We offer a powerful program to help those trapped in addiction break free and find freedom in Jesus.

Is it really a one-year program?

Looking to make a lasting change in your life? Trinity Life Ministry is a full-time ministry that provides a foundation for a fruitful life. We ask that you make a commitment of 12-months to fully experience life-changing transformation.
Support Trinity Life Ministry
We rely on donations from the community — giving of your time volunteering, donations of items to our stores and monetary funds.