Lost Then Found Thrift Store
Our non-profit stores that supports community and the work being done at Trinity Life Ministry. We are always accepting donations!
Always Accepting Donations
Donate your gently used, clean items to either of our locations.
Clothing (all sizes, genders)

Housewares

Kitchen utensils, cups, plates

Small household electronics

Children's toys

Furniture (no mattresses or box springs)
Your contributions are section 501(c)(3) tax deductible
Store Locations
Lafayette
2324 Shoshone Ct
Lafayette, IN 47904
Get Directions
Accepting Donations
Crawfordsville
121 W Market St
Crawfordsville, IN 47933
Get Directions
Accepting Donations
Take a Virtual Walk-Through
Step into Lost, Then Found Thrift Store and journey through an ever-changing treasure trove of secondhand wonders. From vintage clothing to household essentials, our shop not only offers unique finds but also supports the community and the vital work being done at Trinity Life Ministry, as every purchase contributes to our noble cause.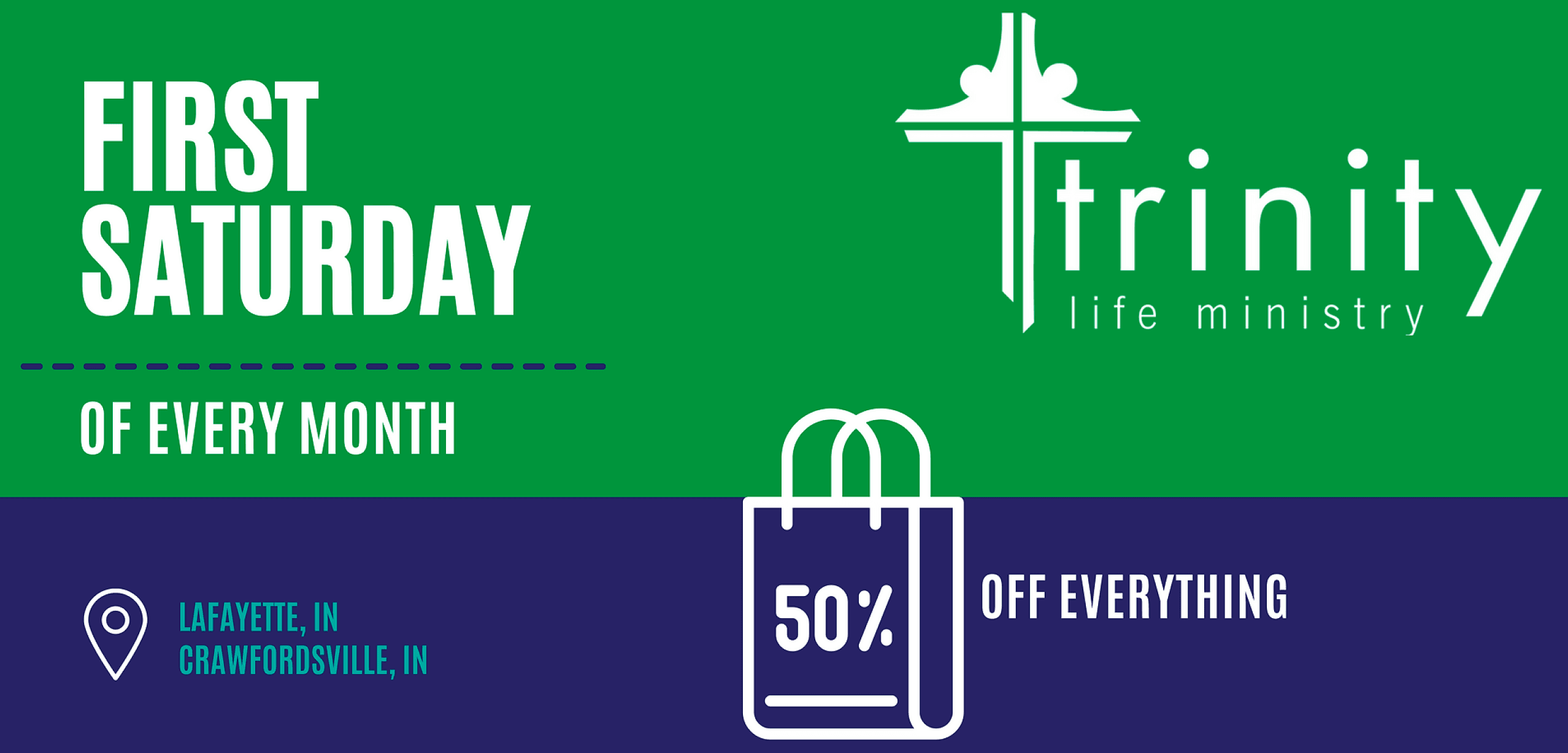 Frequently Asked Questions
Can't find the answer you're looking for? Reach out on our contact form.
When do you take donations?

Monday through Saturday between 9 AM and 4 PM.

What donations do you accept?

We accept clothing, electronics, kitchen items, household items, equipment, and furniture. Anything that is able to be resold.

What items are not taken as a donation?

Bedding materials, electronics and equipment that do not work, broken household or kitchen items, worn undergarments.
Follow us for updates