There's still time to register!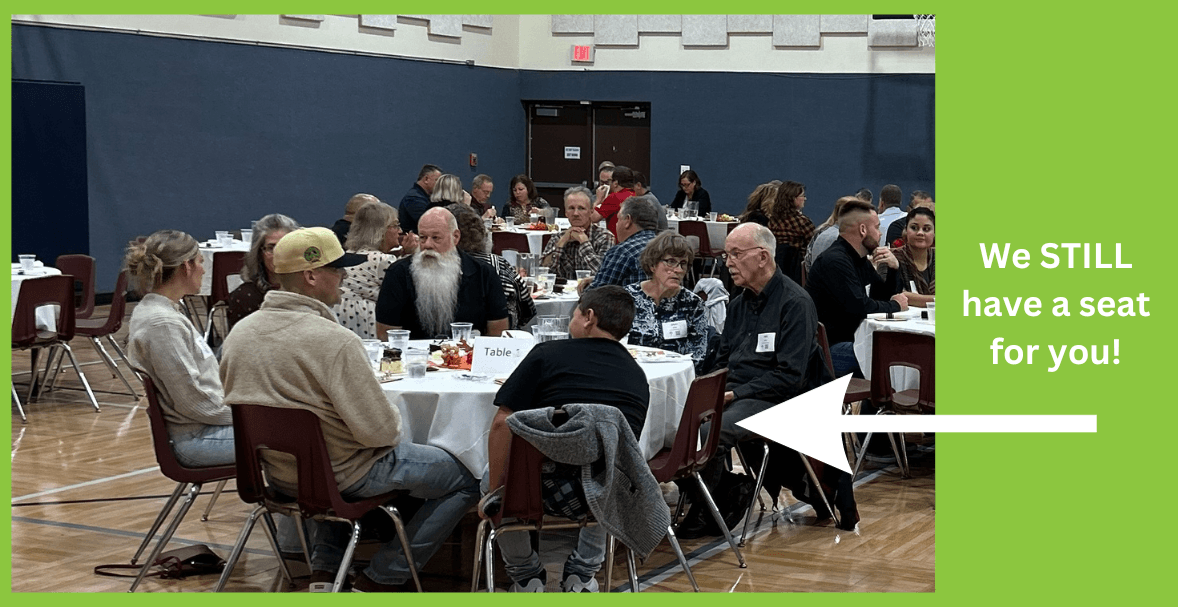 Click the film strip 🎞️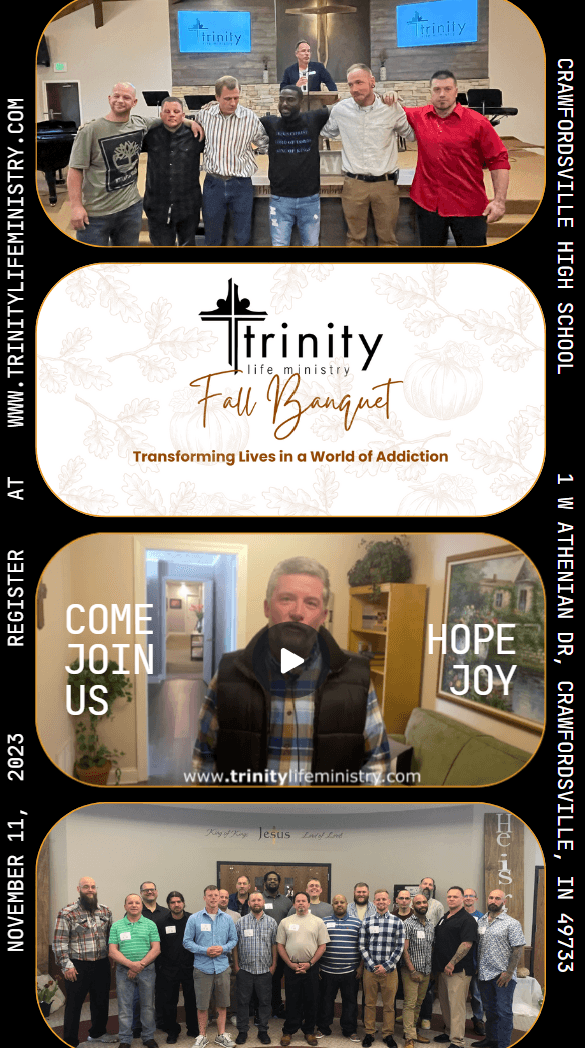 🙌🏼 Don't miss out! 🙌🏼 There's still time to register for the Fall Banquet at Trinity Life Ministry!
We are busy preparing for a night that will bring hope to those in the world of addiction. The men will serve dinner and read some Scripture during the event. We pray that Christ would be proclaimed, and He would receive all the glory.
Worship set list for the evening!
---
Fresh & clean new website - go check it out!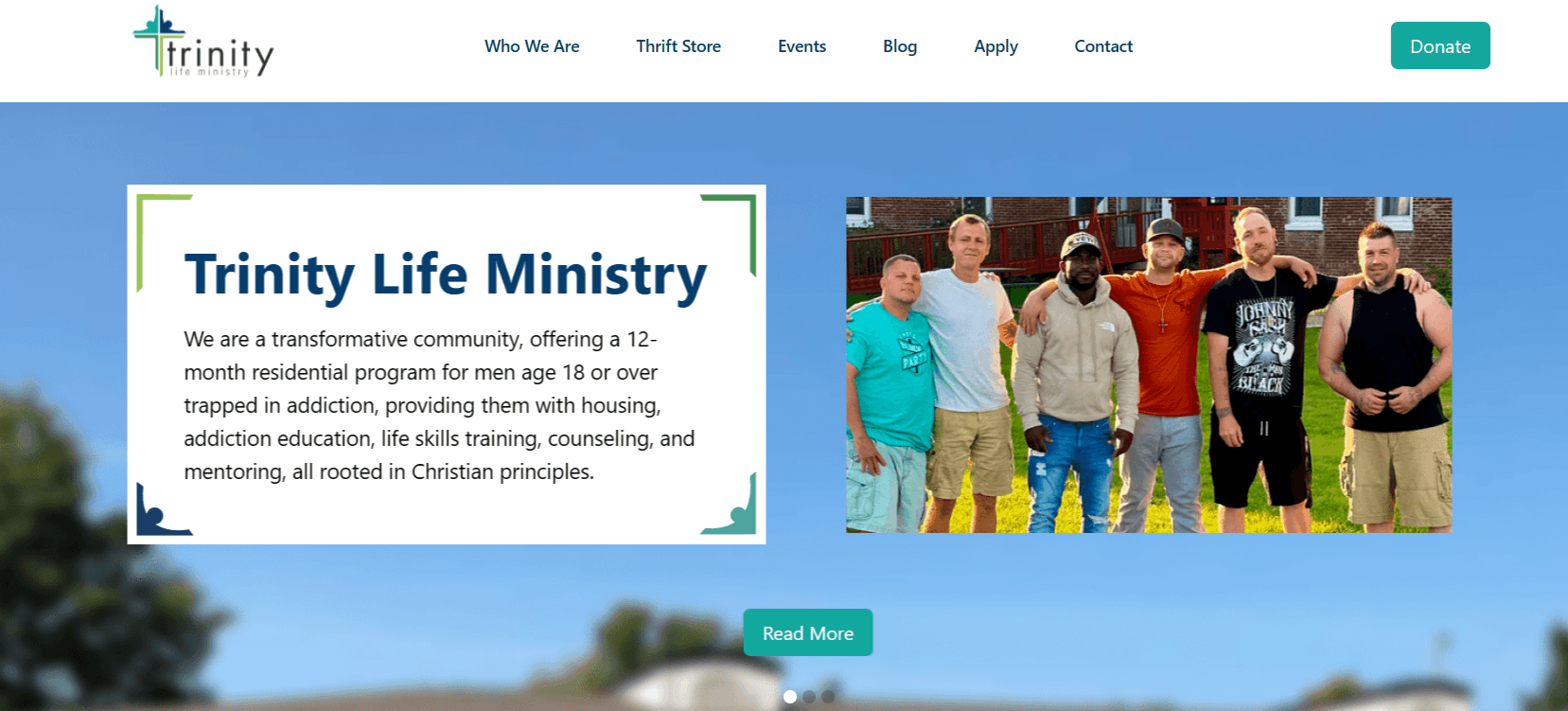 We have a NEW fresh and clean look to our website and invite you to go check it out! Our hope is that it will be used to spread the gospel and bring people to Christ. Share with those who need to hear there is hope for trapped in addiction.
---
You're invited!
Date/Time: November 25th, 6PM
Location: Eastside Baptist Church
There are four men who are up for commissioning at Trinity at the end of this month! You're invited to come listen to their testimonies and celebrate the work God is doing through them and Trinity. It's a great opportunity to bring your family and friends too!
For more information, reach out to engage@trinitylifeministry.com!